Former Liverpool star-turned-pundit Dean Saunder questioned the loyalty of Tottenham Hotspur supporters following the dismal attendance in the 1-0 League Cup win over Barnsley. Spurs are playing their home games at the Wembley as they step up their construction work on the new stadium which is expected to be ready for the 2018/19 season.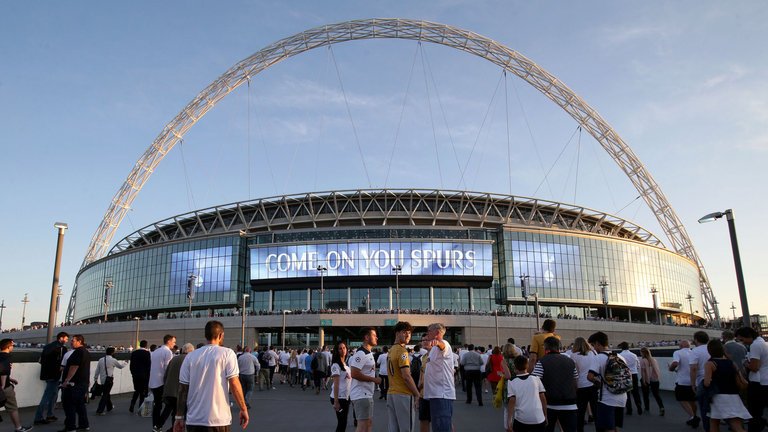 The north Londoners are yet to win a league game at the national stadium this season with the 'Wembley hoodoo' being a topic of speculation among pundits as well as the supporters. The attendance at the Wembley has been relatively poor when compared to the Old White Hart Lane, and despite lowering the ticket prices, Saunders was amazed at the low turnout (23,826 fans) for the League Cup tie. The guys at online-betting.org had Tottenham as one of the favourites to win the trophy, so you would have thought fans would be a little more excited to see the team in action.
Speaking on the Jim White Show on TalkSPORT, Saunders said: "I was there for the Swansea Spurs game and I'll tell you what I was surprised at. I'm sure when I've played against Spurs over the years, they had like 30,000, 35,000 crowds. There was 73,000 there. Now where have 35,000 Spurs fans come from all of a sudden? 50,000 went missing last night (vs Barnsley), 50,000 never went."
While a number of reasons could be given, Spurs boss Mauricio Pochettino is unlikely to talk much into the matter as the League Cup is unlikely to be his priority for the season. Tottenham have finished second and third in the past two campaigns in the top-flight, but there are now higher expectations on the club's shoulders with the vast amount of top-class talent on hand.
The likes of Harry Kane and Dele Alli are already the subject of speculation from Manchester United and Real Madrid respectively, and Spurs' failure to win a silverware in the next year or two, could force the pair to switch their loyalties elsewhere. Their shrewd wage policy also remains a hindrance in the development as the first-team players would want improved contracts as they progress further in their careers.
Getting fourth spot, and a place in the Champions League for the next season, looks like it will be make or break for this talented Spurs side, with anything less likely to see players moving on to fulfil their dreams elsewhere. The fact that they have started so slowly doesn't help their cause, but if they manage to return to the form that made them the runners up last season, there is a chance…