In a captivating crescendo of transfer activity, Tottenham Hotspur unveils their latest maestro, Guglielmo Vicario, as the virtuoso custodian who will orchestrate their defensive symphony. With a harmonious exchange of £16 million, the Italian shot-stopper leaves Empoli behind to embark on an audacious adventure in the heart of the Premier League.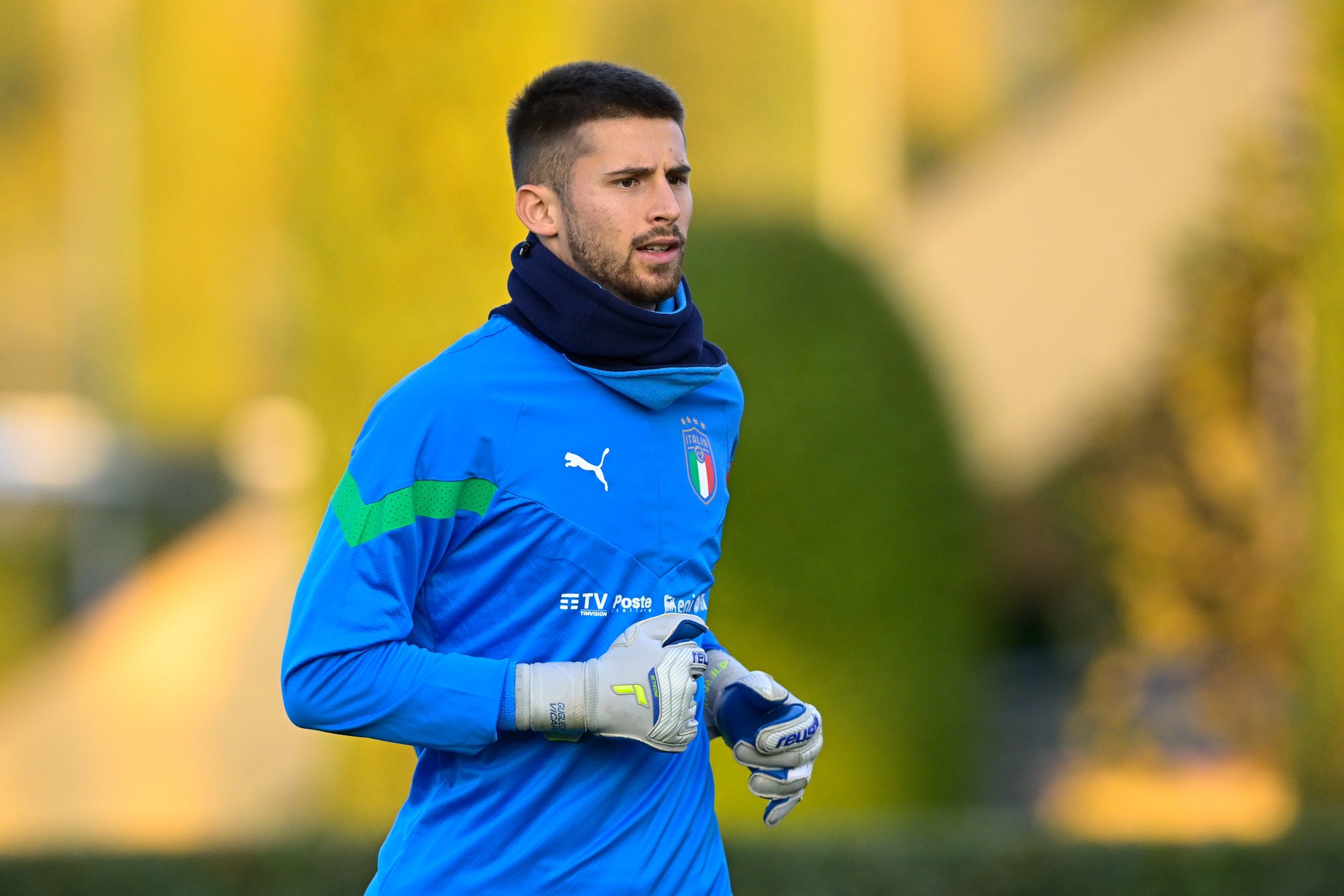 Vicario, a 26-year-old enigma between the posts, emerges as a prodigious talent, sculpted by the intricate craftsmanship of Atalanta and honed to perfection during his mesmerizing tenure at Empoli. His virtuosity has mesmerized fans and adversaries alike, leaving them spellbound by his acrobatic saves and commanding presence.
As Tottenham's grand overture unfolds under the baton of maestro Ange Postecoglu, the acquisition of Vicario reverberates through their ranks like a thunderous symphony. With each sweeping gesture, Postecoglu conducts a resounding affirmation of his squad's ambitions, seeking to forge an ensemble of unrivaled quality and depth.
The goalkeeping department, already graced by the veteran prowess of Hugo Lloris and the steely resolve of Joe Hart, now welcomes Vicario to this harmonious trinity of guardians. A crescendo of competition reverberates within the training grounds, each shot echoing like a delicate note, as these titans of the turf vie for the symphony's lead role.
The Premier League, a stage that demands both prowess and resilience, stands poised to witness Vicario's symphony of skill unfold. Like a composer facing an expectant audience, he readies himself to confront the dazzling speed and ruthless precision that defines English football. Will his virtuosity harmonize with the rigors of the English game? The anticipation swells, a captivating melody of uncertainty.
Within the hallowed halls of Tottenham Hotspur, a fervent belief takes hold, as dreams of past glories rekindle and aspirations of future triumphs ignite. Vicario's arrival breathes life into these aspirations, his gloves infused with the echoes of greatness, as he prepares to pen a new chapter in Tottenham's storied history.
As the spotlight shines upon the grand theater of White Hart Lane, the crescendo of expectation reaches its zenith. The faithful supporters, their hearts pounding like the thunderous beat of a bass drum, yearn for the return of their club's symphonic dominance. Vicario, the conductor of their hopes, wields his gloves like a conductor's baton, ready to inspire his comrades and lead them to a harmonious chorus of victories.
In this captivating symphony of footballing artistry, Tottenham Hotspur unveils their latest masterpiece. Guglielmo Vicario, the guardian of Tottenham's dreams, steps onto the grand stage with a resolute spirit and a determination to craft a magnum opus of success. As the crescendo builds, the stage is set, and the world awaits in eager anticipation, ready to be swept away by the symphony of steel and skill that is Guglielmo Vicario.