New Tottenham Hotspur manager Nuno Espirito Santos faces a huge task of restructuring the club and preparing them to return to their status as genuine top four contenders in the English Premier League and he will have to start as early as possible to ensure that he is off the mark.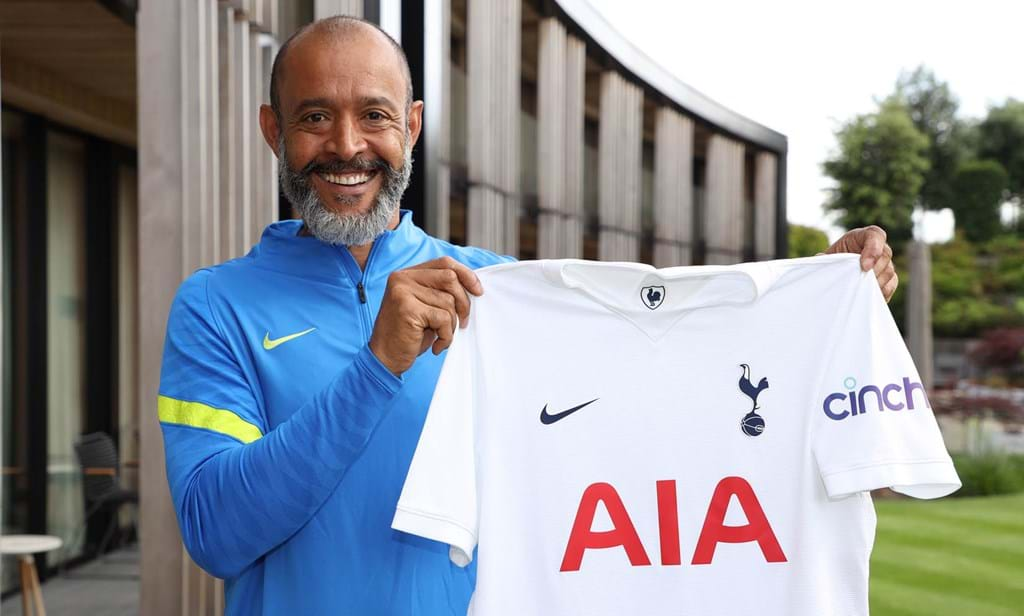 The Portuguese manager left his role as Wolverhampton Wanderers manager before the end of last season and was out of a job after the season ended. Following the sacking of Jose Mourinho and the several talks with some managerial options Tottenham owner Daniel Levy had in mind, the final resort was for Nuno to be handed the Tottenham role.
The Tottenham Hotspur job is a step-up for the former Wolves boss not he could have some problems even though he has not yet officially started his tenure as the manager of the London club. Before the signing of Mourinho, Levy sacked Argentine manager Mauricio Pochettino even though he was decent in helping Spurs finish in the top four.
However, the now-PSG manager was fired and Mourinho was appointed as his replacement. Jose Mourinho was at the helm for the rest of the season and started the following one at the club. However, he was not allowed to finish the season as he failed to produce good results for Spurs. Under Mourinho, Tottenham were a less potent side attack-wise when compared to how they were under Pochettino and that was one of the reasons he was sacked.
Tottenham have been searching for a replacement for Mourinho since the end of last season and after holding talks with Antonio Conte, Gennaro Gattuso, and Paulo Fonseca, Nuno Espirito Santos eventually became the club's choice. However, it remains to be seen whether he will help Tottenham achieve a top-four finish in the league next season.