Liverpool are reportedly leading the race to land Tottenham's first choice striker Harry Kane after The Sun reported that the player placed contract talks on hold following a failure to increase his weekly wages.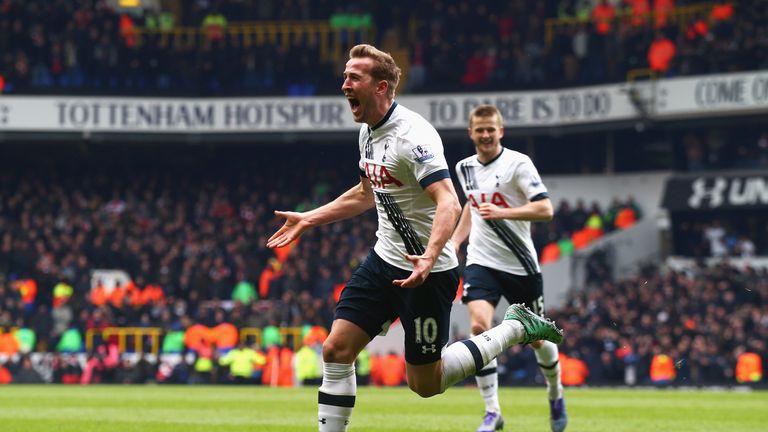 There have been growing interests in the player by top clubs. Manchester United, Manchester City, Chelsea and Liverpool are believed to be interested in the Three Lions forward.
Kane's current deal with Tottenham is set to end in 2020 but the club wanted to extend his deal. The prolific striker has scored 67 goals in 134 games for Tottenham. He was the key player in Spurs' rally towards the Premier League last season. He only returned from a six-week absence due to ankle ligament to score in the 1-1 draw against the Gunners just before the international break. Gareth Southgate did not play him in the 3-0 triumph over Scotland on Friday, and he is not expected to feature when England trade tackles with Spain on Tuesday.
Despite insisting that he has "a bright future" at White Hart Lane, former Arsenal player Ray Parlour wants Manchester United to make Kane their long-term striking target.

"I'm sure Manchester United will be looking at him. They will be thinking 'OK, Ibrahimovic is here at the moment but he's getting on a bit – we might need a new striker soon'. He could be perfect for Manchester United," Parlour opined.
Bookmakers Ladbrokes say Liverpool are the top side to land Kane should the salary force him away from Spurs. Kane reportedly wants £120,000 in weekly wages in order to remain at the club. The Reds are 5/2 to land him, Manchester United are 5/1, while Chelsea and Manchester City are 6/1 according to the bookies. Arsenal are 12/1 while Real Madrid are 4/1 to land him having previously taken Gareth Bale and Luka Modric.