The North London Derby clash between hosts Tottenham Hotspur and Arsenal in the Premier League has been called off following the application fromthe Gunners. The decision to call off the game scheduled to take place at the new Tottenham Hotspur Stadium on Saturday evening was made by the Premier League board after they received the application for postponement from Arsenal who have been hit by Covid-19 cases, injuries and African Cup of Nations (AFCON) tournament participations.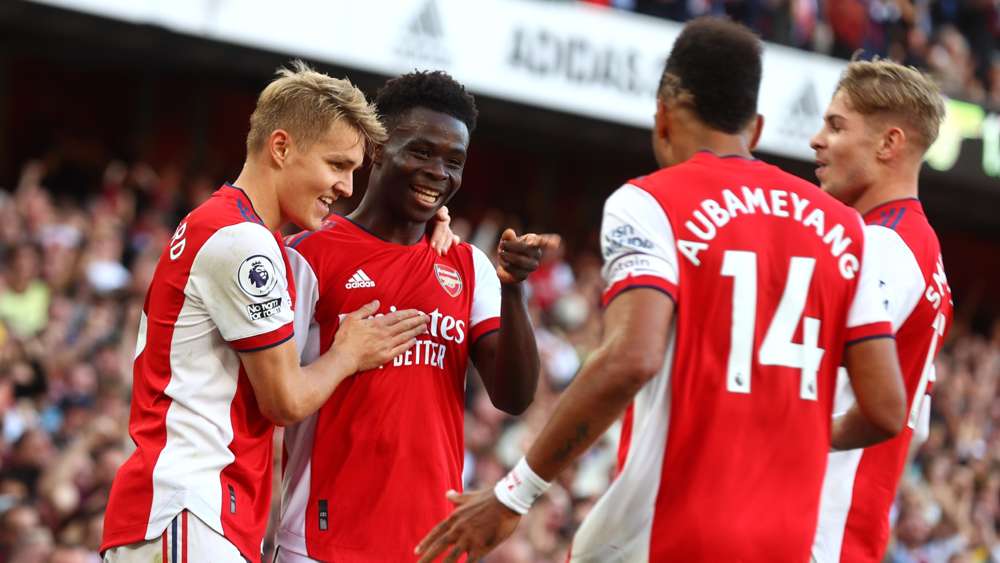 The decision to postpone the North London Derby encounter between Spurs and Arsenal was communicatedby the Premier League via a statement. It was disclosed that Arsenal don't have the required 13 outfield players plus one goalkeeper to prosecute the game.
Senior Tottenham Hotspur officials were furious with the request for postponement from the Gunners. They say their North London rivals don't have any Covid-19 cases at the club. In a club statement, they called for consistency and clarity on rules governing match postponement in the league.
Tottenham Hotspur and Arsenal are in a keenly contested battle for top four in the Premier League ahead of their meeting. The Gunners have two more points than Spurs on the log, but they have played two games more than their North London rivals.
Arsenal are in a position to do the double over Tottenham Hotspur ahead of their second league meeting this season after winning the first meeting between the two teams. In the first league meeting this term, Arsenal blew Spurs away in the first half and went on to claim the three points at stake. The Gunners took a 3-0 lead at the end of the first 45 minutes thanks to the goals from the likes of Emile Smith-Rowe, Gabonese striker Pierre-EmerickAubameyang and Bukayo Saka. Spurs pulled one back in the second half through Son Heung-Min as the home team secured a 3-1 win at the expense of their rivals.